Charities
Derby & District RSPCA's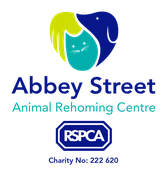 mission is "to promote responsible pet ownership and to rescue, rehabilitate and re-home those animals in need".
The charity's vis
ion is for animals within the District to be free from cruelty and neglect.
Derby & District RSPCA first responsibility is to support National RSPCA Inspectors who have rescued severely neglected and cruelly treated animals in our area.  If we have any space availability after helping local animals, then we will first offer it to RSPCA rescue animals from other areas and then will offer the space to urgent public cases on our waiting list.  The centre is always full, the minute one animal leaves another one comes in.
If you would like to support this charity by fundraising at this event please contact us for more information.
Carsington 7+ is proud to support Derby & District RSPCA as its official headline charity.