Sponsors
Buxton® Natural Mineral Water is sourced in Buxton town, Derbyshire at St Ann's Spring, in the heart of the beautiful Peak District.
We're Bux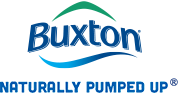 ton through and through. We love being part of the vibrant, fun-filled community and its naturally pumped-up people. So we work together, going the extra mile to help keep the glorious Peak District landscape as beautiful and unspoiled as ever.
Carsington 7+ is delighted to welcome Buxton® Natural Mineral Water on board as this year's water sponsor.  Providing water for all runners on race day, Buxton® Natural Mineral Water will keep you   hydrated on race day.
---
Supporting Sponsors
The Derby Runner is a

specialist running store based in Spondon and catering for all levels of running, ranging from jogging for fitness to series marathon running; from track and field athletics to fell running.
With a skilled team of staff The Derby Runner takes pride in delivering a first-class service to their customers, providing a wealth of knowledge, expertise and advice on every aspect of running and running products. With its own running club – Team Derby Runner – and a weekly running group which meets at the store, The Derby Runner is the go-to place for everything to do with running in Derby and beyond.
10, East Midlands airport is a vibrant economic hub, supporting over 6,000 jobs and generating around £300 million for the region.