Details of the 2021 event will appear here in due course depending on the restrictions in place for September 2021. In the meantime, please find below details of the 2020 event under strict covid-secure procedures.
Please note that this webpage is currently being updated with further information and the information below is subject to change.
Please see below important measures that we have implemented to ensure the safety of all participants on race day.
KEY POINTS
Preparation:
If you have any Covid-19 symptoms or have had within the past 14 days, it is important that you

DO NOT

attend the race.
If you have been hospitalised at any point this year due to Covid-19, you must undergo a form of health screening prior to taking part in the event. This screening is best led by a doctor with specialist training in sports medicine.
A detailed event guide will be available on the website and emailed to all runners in advance of the event covering all the important information.
It is possible to transfer your race entry to another runner, please refer to the information on Transfers.
Spectators are strongly discouraged at this year's event. Spectators that do attend will not be permitted in the race village area, start area and finish area to ensure controlled social distancing is in place for the runners.
All runners are expected to maintain social distancing by using the space available in the race village to keep a distance of 2 metres from other runners. Guidance and control measures are provided on this website and in the Event Guide to ensure that social distancing can be adhered to on the start line and around the course.
All race numbers are being posted out on Monday of the event week.
Under no circumstances swap your number or give your place to another participant.
Contact the Race Team at info@carsington7.co.uk by 8pm on Saturday prior to race day with any issues.
All runners are expected to arrive "Ready to Run". This includes completing the details on the back of your race number and pinning the race number to your running top. 4 pins will be provided in your posted out race pack. Pens and pins are not distributed on race day.
Please minimise your interaction with race staff, volunteers and participants by being as self-sufficient as possible.
All runners are expected to travel to the event responsibly and follow social distancing and protection guidance.
Runners, volunteers and any spectators attending the event are encouraged to bring their own hand sanitisers (min 70% alcohol) in case it is required at any time. We will be providing hand sanitiser points in the Race Village and at the finish.
Car Parks:
Please ensure you adhere to the 2 metre social distancing guidelines at all times in the car parks and when walking to the race village.
If using the Main Carsington Visitors Centre Car Park, we advise paying online within 24 hours of arriving (although do not forget!) to avoid having to touch pay machines. If using the pay machines (before leaving), please maintain social distancing at all times.
If using the Overspill Car Park, please bring the exact change for the £3 car park fee.
Race Village:
There will be a one-way system entry and exit operating in the race village.
Please ensure you adhere to the 2 metre social distancing guidelines at all times in the race village.
All event staff and volunteers based around the course will be issued with PPE to be worn for the duration of the event.
There will be no race pack collection point as all race packs are being posted out. If you have an issue with your race number such as it being damaged or lost, you must contact the Race Team at info@carsington7.co.uk by 8pm on Saturday 19th September. We will not be dealing with reissuing damaged or lost race packs on race day.
There will be an Information Point within the Race Village on race day only for urgent matters. A queuing system and 2-metre control measures will be in place. Please read the full information in the event guide and come prepared.
There will be no baggage drop facilities, sports massage, charity stand or stalls including the Derby Runner retail stand in the race village this year.
There will be a constantly manned first aid area adjacent to the finish area and a separate Covid-19 sterile area should it be required.
A queuing system and 2-metre social-distancing control measures will be in place for the toilets, whilst in line with the Carsington Water Covid-19 plans. The wearing of a mask is recommended in this area. Runners are asked not to urinate anywhere other than the toilet facilities. Any runner found to be urinating anywhere around Carsington Water will be disqualified from the race.
There will be no music at the event this year.
Please follow all signage and instructions from the marshals.
Race Start:
The start area plans and set-up will be completely different to previous events. Please refer to the Start Page.
There will be clear signage around the race village. You must follow all signage and instructions from the marshals before, during and after the race.
The race start will be split into 4 holding areas, most of which will offer 3-4 times the space for 2m social distancing between each runner.
Runners will be called to the start through the 4 holding areas in groups of 100 race numbers at one time according to their race number. In the front holding area, runners will be set off in groups of 9 per staggered start every 15 seconds to ensure runners are able to adhere to social distancing at the start and around the course.
Race numbering will be based on predicted finish times.
As the results will be based on chip time, runners based at the back of the field will not be at a disadvantage according to their race result.
Please be patient at all times in the start area and do not get over-concerned if you have missed your time slot according to your race number. Results are based on chip time only.
Wearing of masks in the start holding area is recommended. There will be a bin at the actual start line for runners who wish to discard their mask. Please do not litter elsewhere! Any runner found to be littering will be disqualified from the race.
Any clothing discarded at the start by runners should be thrown into the bin at the actual start line. Any clothing discarded elsewhere will be regarded as litter and disposed of accordingly.
During the Race:
There will be no water stations on the course. Please bring your own hydration and nutrition to the event. Carrying bottles around the course is recommended (although do not litter) and bottle belts and hydration backpacks are permitted.

DO NOT LITTER

around the course. Please be respectable of the fact that a volunteer will have to pick up any litter which will be unsettling for them during these times. Any runner found to be littering will be disqualified from the race.
There will be provisions in place for emergency water on the course only. Do not rely on this.
Runners should

keep to the LEFT of the course at all times

, unless overtaking only when the course is clear ahead. If overtaking, please give a wide berth around other runners and plan the timing of your overtaking to avoid bends and when the general public are on the opposite side of the path.
There is a no spitting/nasal clearance rule before, during and after the race. Any runner found to deliberately spit or nasal clear will be disqualified.
The route has changed following a further comprehensive risk assessment to avoid narrow sections and has been shortened to 7.5 miles. The route has been accurately measured according to AUKCM standards.
Listening to marshal instructions and listening for other runners and the general public around you is more important for 2020's event due to social distancing in place. Therefore, all participants are not permitted to wear personal audio players.
Pacing and running is groups is strongly discouraged.
After the Race
It is important to not stop within at the finish line area but to continue walking through the finish area to self-collect a bottle of water and a finish t-shirt. Runners should each take only one bottle of water. T-shirts will be handed out to runners by volunteers wearing full PPE and across a table to avoid contact.
Runners are asked to use the hand sanitiser available after the finish line.
Runners are asked to avoid congregating in the race village area and to disperse after the event. Whilst we normally love to see your smiles and showing off your new event t-shirts around the event, this year we will require runners to disperse prior to Carsington Water getting busier during the day. We do however want you to still show us your smiles and event t-shirts after the race via social media!
There will be no prize presentation. Prize winners will be announced online later on in the day and prize vouchers available to collect from The Derby Runner after the event.
If you experience Covid-19 symptoms soon after the event, then please make this known through the government's Track & Trace system.
Participant and volunteer contact details may be shared securely with government organisations or professional bodies in the interest of public safety, especially to reduce the risk of spread of coronavirus through the track and trace system.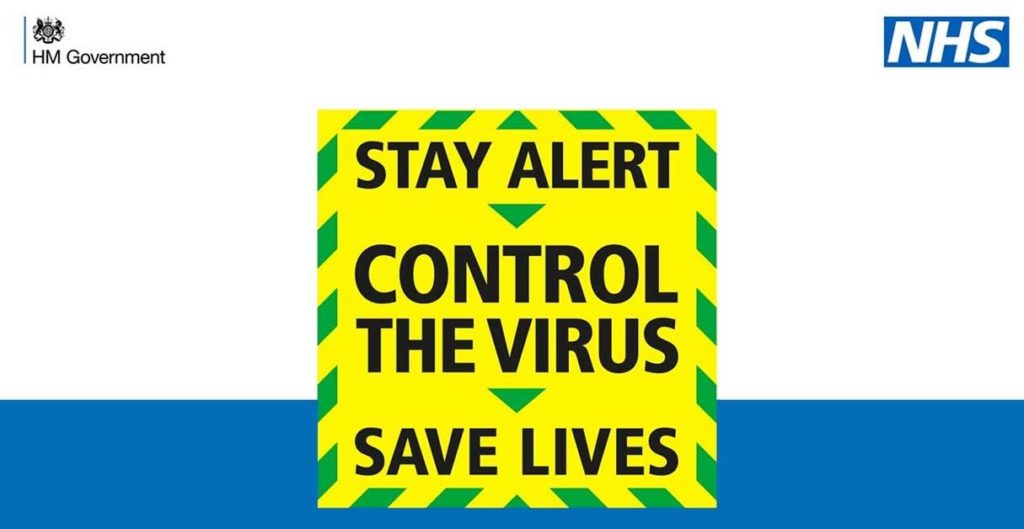 Page last updated: 16/09/2020.